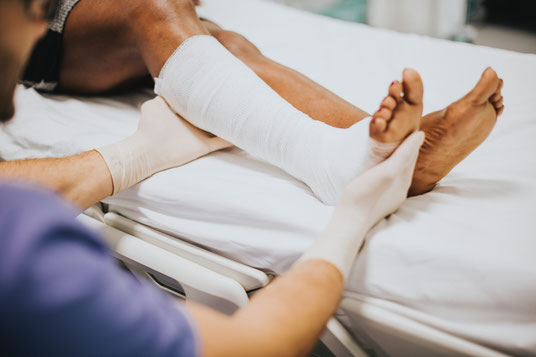 A man has been awarded €87,000 by the High Court following an accident in Copper Face Jacks 3 years ago.
The plaintiff had travelled to Dublin to watch Ireland play Germany in a soccer match in the Aviva Stadium. Afterwards, he went to the well known club which he later explained to be "overcrowded" and "messy".
He said he had slipped and fell in the basement area around 1:30am. In evidence, the man added that bouncers picked him up from the floor and brought him to an alley. A member of staff then tended to his leg and advised him that it was not broken. He was also informed that an ambulance couldn't be called. 
The plaintiff took a taxi back to his hotel where he spent a sleepless night due to the pain. The following day, he went to the hospital where he was told he had fractured his ankle in two places. 
Two weeks later, it was decided that the ankle needed to be operated on. The plaintiff spent six weeks in a cast, eight weeks on crutches and could not work for five months the court heard. 
Mr Justice Michael Hanna said that it was a significant injury especially considering that the plaintiff worked as bar manager and "has to be fleet of foot" in his job. 
The judge went on to say that there was a risk of facing surgery in the future and the appropriate compensation was €80,000, plus special damages of €7,116 to cover medical and other expenses.